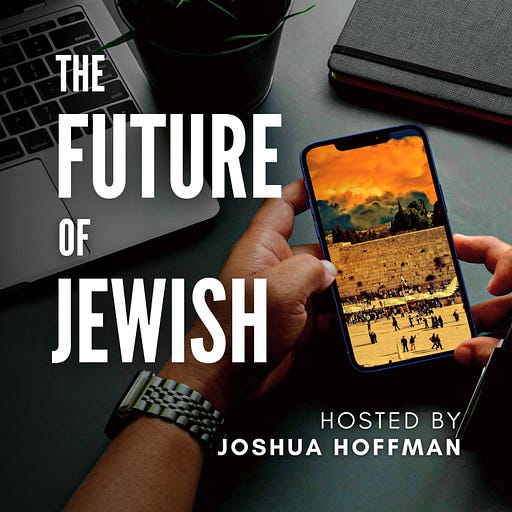 May 30, 2022 • 44M
Doing Business in the Jewish World, With Karen Cinnamon
Cinnamon is the founder of Smashing Life and Smashing The Glass.
Join host Joshua Hoffman, author of the book "The Future of Jewish," as he interviews guests about the future of Judaism, Jewish life, Jewish Peoplehood, and Israel.

Karen Cinnamon is the founder of Smashing Life, the fastest-growing community membership club for Jewish and Jew(ish) women, as well as Smashing The Glass, the world's biggest Jewish wedding platform.
With offices in New York City and London, they create warm, inclusive communities for like-minded Jewish and Jew-ish women to learn, grow, and support one another, and build the joyful Jew(ish) life they want, on their terms.
The Future of Jewish is a podcast hosted by Joshua Hoffman, the founder of JOOL. In each episode, Joshua is joined by top leaders, thinkers, and doers who are paving the path for a promising Jewish future.
Browse all episodes, and subscribe on Spotify, Apple Podcasts, or Google Podcasts.
---
Future of Jewish is an audience-supported publication by people passionate about the Jewish future. To receive new premium content and support our mission to make Judaism one of the world's bright spots, become a subscriber!