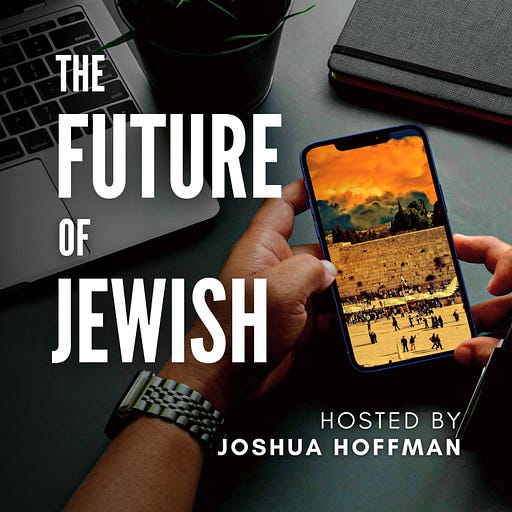 Jun 13, 2022 • 56M
Inside the World of Jewish Funding, With Andrés Spokoiny
Spokoiny is the President and CEO of Jewish Funders Network.
Join host Joshua Hoffman, author of the book "The Future of Jewish," as he interviews guests about the future of Judaism, Jewish life, Jewish Peoplehood, and Israel.
Subscribe to

hear more from the Jewish world's best and brightest, and get access to our growing library of subscriber-only essays and videos!
---

Andrés Spokoiny is President and CEO of Jewish Funders Network, an international community of private foundations and philanthropists with more 2,500 members from 11 countries around the world whose mission is to promote meaningful giving and take an active part in the processes that change the thinking and action patterns of philanthropy in the Jewish world.
He is a longtime Jewish communal leader with a history of leading successful organizational transformations, serving as the CEO of Federation CJA in Montreal and, prior to that, Spokoiny worked for the American Jewish Joint Distribution Community in Paris.
The Future of Jewish is a podcast hosted by Joshua Hoffman, the founder of JOOL. In each episode, Joshua is joined by top leaders, thinkers, and doers who are paving the path for a promising Jewish future.
Browse all episodes, and subscribe on Spotify, Apple Podcasts, or Google Podcasts.
---
Future of Jewish is an audience-supported publication by people passionate about the Jewish future. To receive new premium content and support our mission to make Judaism one of the world's bright spots, become a subscriber!