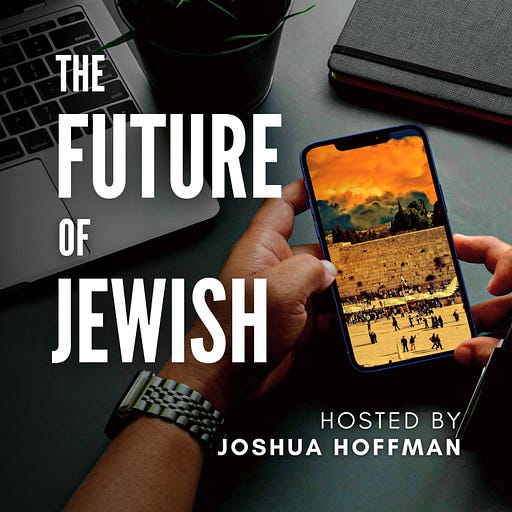 May 12, 2022 • 1HR 3M
The Relationship Between U.S. Jewry and Israel, With Dana Levinson Steiner and Dr. Laura Shaw Frank​
Steiner and Frank work at American Jewish Committee.
Join host Joshua Hoffman, author of the book "The Future of Jewish," as he interviews guests about the future of Judaism, Jewish life, Jewish Peoplehood, and Israel.

Dana Levinson Steiner is Director of ACCESS Global at American Jewish Committee, where she oversees an international program to engage young professionals through transformative leadership development, hands-on advocacy, and philanthropy.
Dr. Laura Shaw Frank serves as AJC's Director of William Petschek Contemporary Jewish Life.
The Future of Jewish is a podcast hosted by Joshua Hoffman, the founder of JOOL. In each episode, Joshua is joined by top leaders, thinkers, and doers who are paving the path for a promising Jewish future.
Browse all episodes, and subscribe on Spotify, Apple Podcasts, or Google Podcasts.
---
Future of Jewish is an audience-supported publication that ponders Judaism. To receive new content and support our mission to make Judaism one of the worlds's bright spots, consider becoming a premium subscriber.