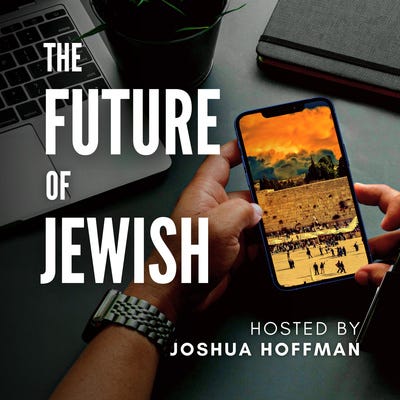 Mar 28, 2022 • 50M
Creating Dramatic Change in Jewish Organizations, With Gali Cooks
Join host Joshua Hoffman, author of the book "The Future of Jewish," as he interviews guests about the future of Judaism, Jewish life, Jewish Peoplehood, and Israel.
---
Gali Cooks is the founding president and chief executive officer of Leading Edge, an organization formed to influence, inspire, and enable dramatic change in attracting, developing, and retaining top talent for Jewish organizations. To Leading Edge, Gali brings extensive professional experience in the nonprofit, public, and private sectors.
Her career began in Washington, DC, where she was a speechwriter at the Embassy of Israel and worked as a Legislative Assistant at AIPAC. She was Founding Director of the PJ Library at the Grinspoon Foundation and also served as Executive Director of the Rita J. & Stanley H. Kaplan Family Foundation, overseeing the distribution of millions of philanthropic dollars.
The Future of Jewish is a podcast hosted by Joshua Hoffman, the founder of JOOL. In each episode, Joshua is joined by top leaders, thinkers, and doers who are paving the path for a promising Jewish future.
Browse all episodes, and subscribe on Spotify, Apple Podcasts, or Google Podcasts.
---
JOOL is an audience-supported publication that ponders the future of Jewish. To receive new premium content, play weekly Jewish trivia games with cash prizes, and support our mission to make Judaism one of the world's bright spots, please consider signing up for a low monthly or yearly subscription!