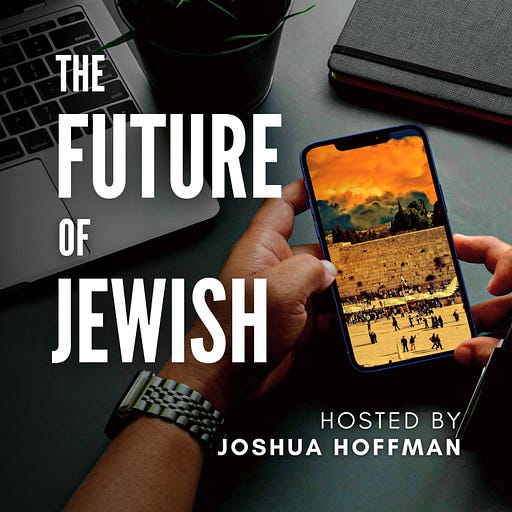 May 22, 2022 • 51M
Women and the Jewish World, With Meredith Jacobs
Jacobs is the CEO of Jewish Women International.
Join host Joshua Hoffman, author of the book "The Future of Jewish," as he interviews guests about the future of Judaism, Jewish life, Jewish Peoplehood, and Israel.

Meredith Jacobs is the CEO of Jewish Women International, as well as an award-winning journalist and former editor-in-chief of Washington Jewish Week.
She authored The Modern Jewish Mom's Guide to Shabbat and co-authored, with her daughter Sofie, a bestselling series of interactive journals called Just Between Us.
The Future of Jewish is a podcast hosted by Joshua Hoffman, the founder of JOOL. In each episode, Joshua is joined by top leaders, thinkers, and doers who are paving the path for a promising Jewish future.
Browse all episodes, and subscribe on Spotify, Apple Podcasts, or Google Podcasts.
---
Future of Jewish is an audience-supported publication by people passionate about the Jewish future. To receive new premium content and support our mission to make Judaism one of the world's bright spots, become a subscriber!