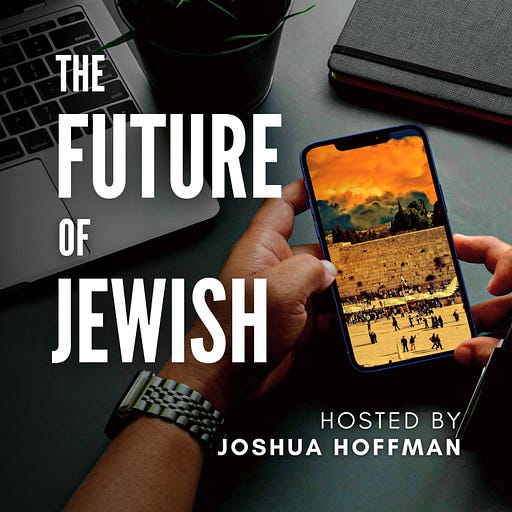 May 16, 2022 • 41M
The Power of Living Jewishly, With Rabbi Elie Kaunfer
Kaunfer is President and CEO of the Hadar Institute.
Join host Joshua Hoffman, author of the book "The Future of Jewish," as he interviews guests about the future of Judaism, Jewish life, Jewish Peoplehood, and Israel.

Rabbi Elie Kaunfer is President and CEO of the Hadar Institute, whose mission is to empower Jews to create and sustain vibrant, practicing, egalitarian communities of Torah, Avodah, and Hesed.
Kaunfer is also a co-founder of the independent minyan Kehilat Hadar and has been named multiple times to Newsweek's list of the top 50 rabbis in America.
The Future of Jewish is a podcast hosted by Joshua Hoffman, the founder of JOOL. In each episode, Joshua is joined by top leaders, thinkers, and doers who are paving the path for a promising Jewish future.
Browse all episodes, and subscribe on Spotify, Apple Podcasts, or Google Podcasts.
---
Future of Jewish is an audience-supported publication by people passionate about the Jewish future. To receive new premium content and support our mission to make Judaism one of the worlds's bright spots, become a subscriber!