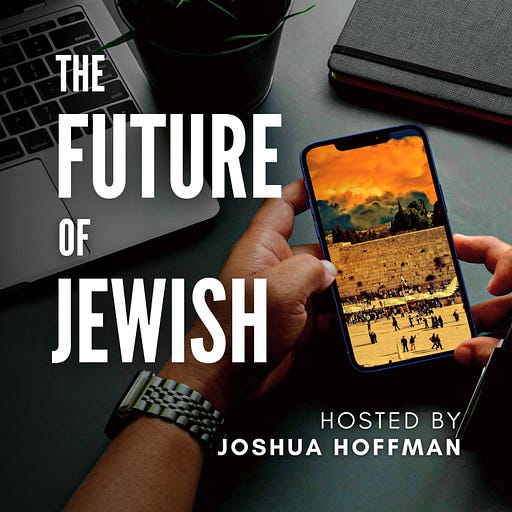 Apr 25, 2022 • 1HR 3M
Rethinking Judaism as a Religion, With Rivka Malka Perlman​
Join host Joshua Hoffman, author of the book "The Future of Jewish," as he interviews guests about the future of Judaism, Jewish life, Jewish Peoplehood, and Israel.
---
Rivka Malka Perlman is a transformation coach, national speaker, and mother of eight who seeks to authentically celebrate the Divine with every life experience. As the eighth of nine children, she grew up in an Orthodox Jewish home, and continues to practice Orthodox Judaism today.
When Perlman endured a near-death experience during the birth of her youngest child, she felt a new sense of mission. In her recovery, she found a new awareness of G-d's love and how this love heals, embraces, and informs every part of our experience of life. Perlman set out on a journey to help others discover the beauty in this joyous take on life.
The Future of Jewish is a podcast hosted by Joshua Hoffman, the founder of JOOL. In each episode, Joshua is joined by top leaders, thinkers, and doers who are paving the path for a promising Jewish future.
Browse all episodes, and subscribe on Spotify, Apple Podcasts, or Google Podcasts.
---
JOOL is an audience-supported publication that ponders the future of Jewish. To receive new premium content, play weekly Jewish trivia games with cash prizes, and support our mission to make Judaism one of the world's bright spots, please consider signing up for a low monthly or yearly subscription!