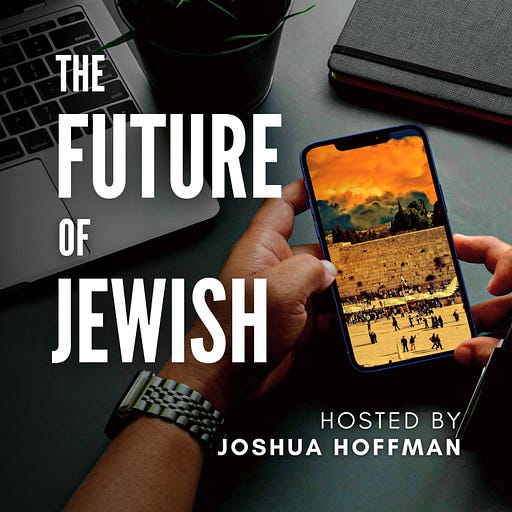 May 8, 2022 • 51M
Serving the Jewish World for Five Decades, With Robert Aronson
Aronson has served in a variety of Jewish communities and organizations for more than five decades.
Join host Joshua Hoffman, author of the book "The Future of Jewish," as he interviews guests about the future of Judaism, Jewish life, Jewish Peoplehood, and Israel.

Robert Aronson served as Executive Vice President of the Jewish Federation of Detroit from 1989 to 2009, as well as Chief Development Advisor of the Federation until his retirement in 2019.
During this period, he also held positions as President of Birthright Israel and President of the Steinhardt Foundation for Jewish Life in New York from 2007 to 2014.
The Future of Jewish is a podcast hosted by Joshua Hoffman, the founder of JOOL. In each episode, Joshua is joined by top leaders, thinkers, and doers who are paving the path for a promising Jewish future.
Browse all episodes, and subscribe on Spotify, Apple Podcasts, or Google Podcasts.
---
Future of Jewish is an audience-supported publication that ponders Judaism. To receive new content and support our mission to make Judaism one of the worlds's bright spots, consider becoming a free or premium subscriber.