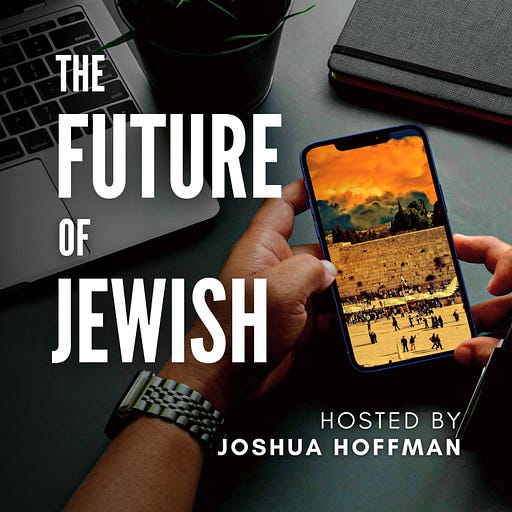 May 10, 2022 • 59M
Protecting Israel at the United Nations, With Simon Plosker
Plosker is the Managing Editor of UN Watch.
Join host Joshua Hoffman, author of the book "The Future of Jewish," as he interviews guests about the future of Judaism, Jewish life, Jewish Peoplehood, and Israel.

Simon Plosker is the Managing Editor of UN Watch, a nonprofit organization dedicated to holding the United Nations accountable to its founding principles.
From 2005 to 2020, he was Managing Editor of HonestReporting following several years working in a variety of nonprofit organizations, and immigrating to Israel from London in 2001.
The Future of Jewish is a podcast hosted by Joshua Hoffman, the founder of JOOL. In each episode, Joshua is joined by top leaders, thinkers, and doers who are paving the path for a promising Jewish future.
Browse all episodes, and subscribe on Spotify, Apple Podcasts, or Google Podcasts.
---
Future of Jewish is an audience-supported publication that ponders Judaism. To receive new content and support our mission to make Judaism one of the worlds's bright spots, consider becoming a free or premium subscriber.