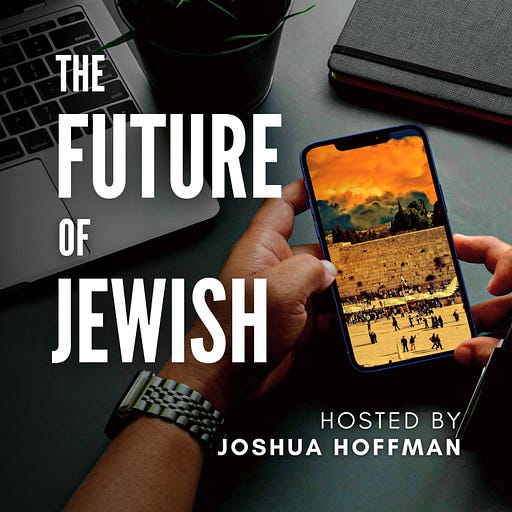 Jun 1, 2022 • 44M
Calling Out Jewish Conspiracy Theories at Universities, With Scott Shay
Shay is the author of three books, including one finalist for a National Jewish Book Award.
Join host Joshua Hoffman, author of the book "The Future of Jewish," as he interviews guests about the future of Judaism, Jewish life, Jewish Peoplehood, and Israel.
Subscribe to

hear more from the Jewish world's best and brightest, and get access to our growing library of subscriber-only essays and videos!
---

Scott Shay is the author of In Good Faith: Questioning Religion and Atheism (a finalist for a National Jewish Book Award) and Getting our Groove Back: How to Energize American Jewry, as well as his latest book, Conspiracy U: A Case Study.
He is also the co-founder and chairman of Signature Bank.
The Future of Jewish is a podcast hosted by Joshua Hoffman, the founder of JOOL. In each episode, Joshua is joined by top leaders, thinkers, and doers who are paving the path for a promising Jewish future.
Browse all episodes, and subscribe on Spotify, Apple Podcasts, or Google Podcasts.
---
Future of Jewish is an audience-supported publication by people passionate about the Jewish future. To receive new premium content and support our mission to make Judaism one of the world's bright spots, become a subscriber!